Seidensticker & Salour – Moonlight Shadow EP
Continuing their  quest towards the futuristic and experimental electronic horizon, the ever evolving and never compromising Visionquest are back, taking a journey into the deep and dubby, presenting the 'Moonlight Shadow EP' : three beautifully distinguished tracks from Germany's finest, Seidensticker & Salour. 'To Real Time' witnesses the Hamburg-Thessaloniki connection yielding fruits again. Originally from Greece, good friend George Boronas of the Square Room Heroes pairs up with the German duo to show clearly what connects them: intimacy, deepness, freakiness, groove and spirit.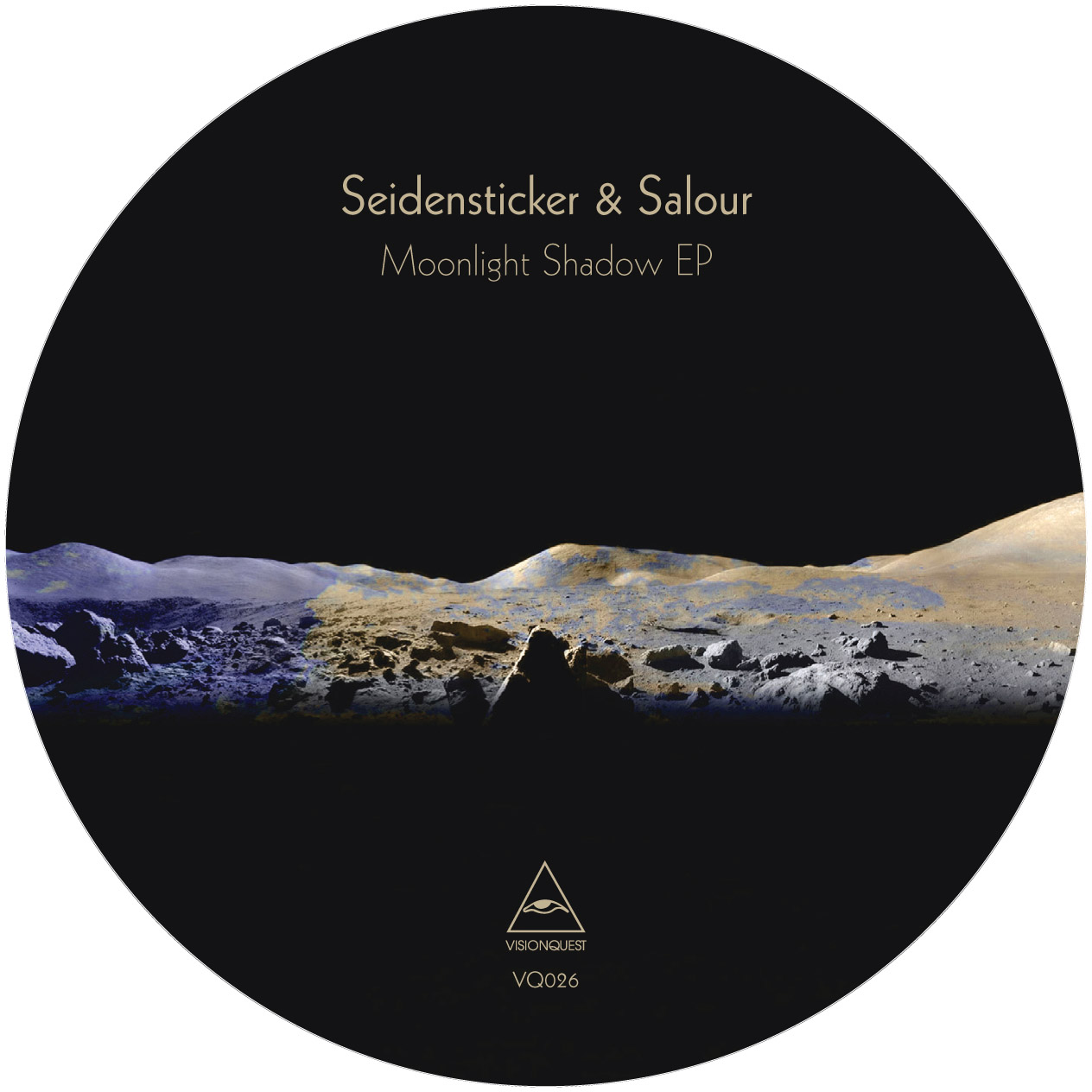 Συνεχίζοντας την αναζήτηση προς το φουτουριστικό και πειραματικό ορίζοντα της ηλεκτρονικής μουσικής, οι -πάντα εξελισσόμενοι και ασυμβίβαστοι- Visionquest επανέρχονται, κινούμενοι σε deep, dubby ήχους. Μας παρουσιάζουν το EP 'Moonlight Shadow', τρία άριστα, όμορφα κομμάτια από τους καλύτερους της Γερμανίας, τους Seidensticker & Salour.
Το 'Real Time' αποτελεί καρπό της σχέσης μεταξύ Αμβούργου και Θεσσαλονίκης: ο Έλληνας και καλός φίλος των Γερμανών παραγωγών, George Boronas των Square Room Heroes, ενώνει τις δυνάμεις του με το δίδυμο δείχνοντας ξεκάθαρα αυτό που τους συνδέει: οικειότητα και παράλληλα ένα σετ συμβατών, δημιουργικών και απολαυστικών μουσικών χαρακτηριστικών.