Electronic Seikilos
After many months of preparation, the social act ''Electronic Seikilos'' of UrbanStyleMag has taken shapeand form. 12 recognized Greek artists of the electronic music scene are making their mark.  The music compilation ''Electronic Seikilos '' comprises a contemporary Ark for the electronic sound of today,  released by USM Recordings.
The first phase of the act begins with the digital disposition of the music collection ''Electronic Seikilos '', through the Bandcamp platform. Afterwards, a collective cd digiPack and vinyl will also be released. The dates of the release will be announced.
All the earnings will be allocated for the purchase of electronic music equipment,  which will be gifted to music schools and foundations all over Greece, in an attempt to bring the younger generation in touch with the digital sound and improvisation. The complete process will be performed under full transparency, with the supervision and participation of the artists themselves.
Tracklist
Mikael Delta - A new world
And.ID - Medusa
Kindimmer - Comfortable Solitude
Echonomist - Uuuhmovin
Mr. Statik - Simplygoddess
Lee Burton - Sillyboys Dub
Kreon - Mear Nint
Αlex Dimou - Krashmabar
Stathis Lazarides - Dark is the new black
GummiHz - Three Eight Dub
Thodoris Triantafillou - Seikilos Timemachine
Nick Devon - Blank Memory
Buy the release: http://usmrecordings.bandcamp.com/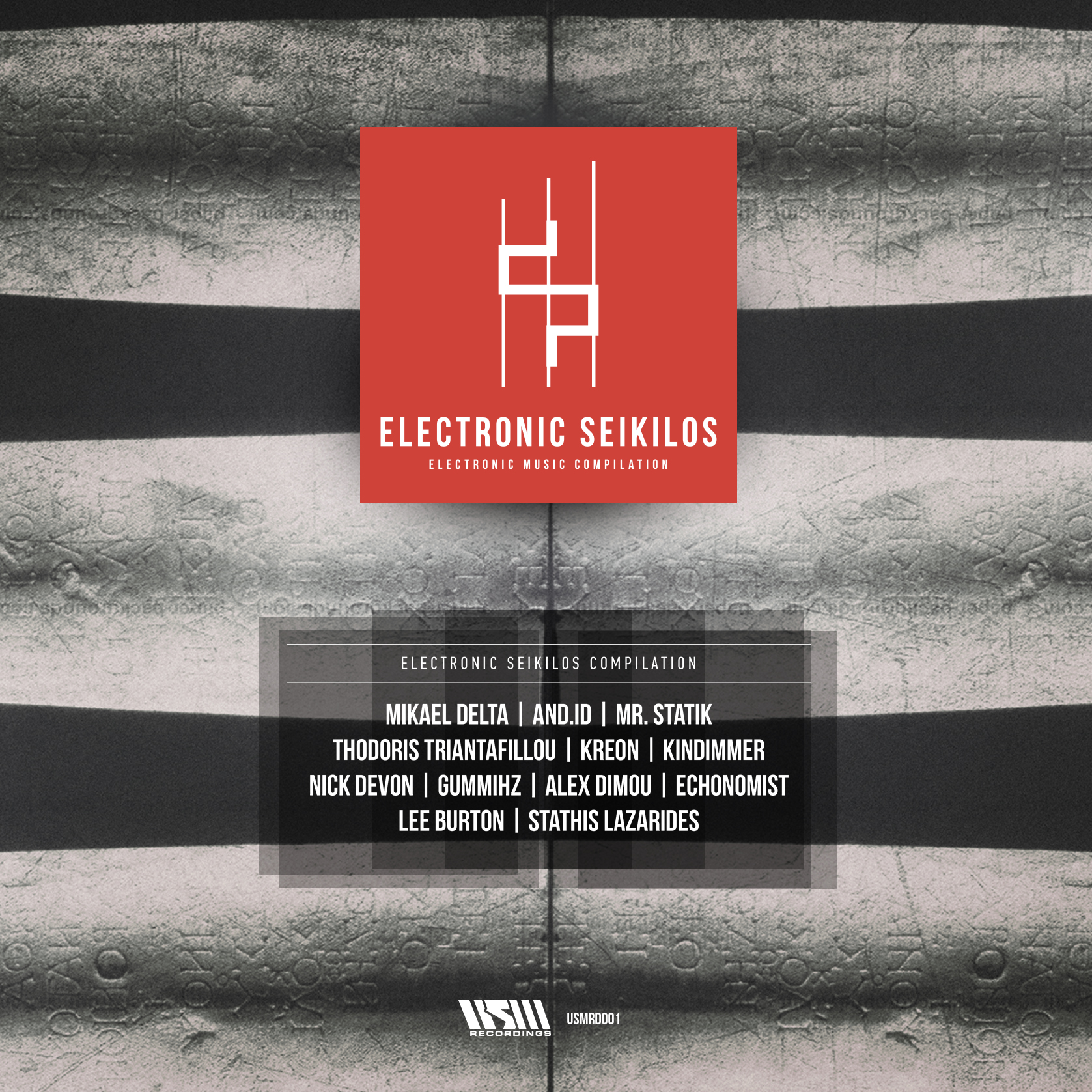 Μετά από αρκετούς μήνες προετοιμασίας η κοινωνική δράση "Electronic Seikilos" του UrbanStyleMag παίρνει μορφή. 12 αναγνωρισμένοι  Έλληνες καλλιτέχνες της ηλεκτρονικής μουσικής σκηνής, αφήνουν το προσωπικό τους στίγμα. Η μουσική συλλογή "Electronic Seikilos" αποτελεί μια σύγχρονη κιβωτό για τον ηλεκτρονικό ήχο του σήμερα η οποία κυκλοφορεί από την USM Recordings.
Η πρώτη φάση της δράσης ξεκινάει με την διάθεση της μουσικής συλλογής "Electronic Seikilos" ψηφιακά, μέσα από την πλατφόρμα του Bandcamp. Στην συνέχεια θα γίνει κυκλοφορία σε συλλεκτικό cd digiPack όπως και σε βινύλιο. Οι ημερομηνίες κυκλοφορίας θα ανακοινωθούν.
Όλα τα έσοδα θα διατεθούν για την αγορά εξοπλισμού ηλεκτρονικής μουσικής , τα οποία θα δωριστούν σε μουσικά σχολεία & κοινωφελή ιδρύματα ανά την Ελλάδα, φέρνοντας τα νέα παιδιά κοντά στον ψηφιακό ήχο και στον αυτοσχεδιασμό. Η όλη διαδικασία θα γίνει με απόλυτη διαφάνεια, εποπτεία και συμμετοχή των ίδιων των καλλιτεχνών.
Συμμετέχουν οι καλλιτέχνες
Mikael Delta
And.ID
Mr. Statik
Thodoris Triantafillou
Kreon
Kindimmer
Nick Devon
GummiHz
Alex Dimou
Echonomist
Lee Burton
Stathis Lazarides
Αγοράστε την συλλογή: http://usmrecordings.bandcamp.com/