FASMA Festival 2017
ELECTRONIC MUSIC, ARTS & TECHNOLOGY
From the 4th to the 7th of May, FASMA Festival 2017 unfolds its fourth edition with 40 international and local artists in 6 venues across Athens, aiming to bridge innovative music and electronic arts.
Creating a path around diverse neighborhoods through the city, from the imposing 19th century historical hall of the Old Stock Exchange Market, to the pillar of techno Astron bar and to the recently renovated Public Agora of Kypseli, FASMA weaves together some unconventional as well as established spots of Athenian nightlife. From the place-to-be six d.o.g.s. and the multipurpose space of Chitirio, to the sunny garden of the Association of Greek Archaeologists building, the programme of this year's edition unveils through a constellation of venues.
Exceptional artists covering a wide spectrum of today's electronic music will be presented through the course of four days. The legendary Drexciyan DJ Stingray from Detroit, alongside the father of cosmic disco, Daniele Baldelli, and the always gripping Alessandro Cortini of Nine Inch Nails share the bill with queer rap icon Zebra Katz and esteemed connoisseur Tolouse Low Trax.
Straight from a grimey warehouse comes Perc on a b2b set with Randomer, and the godfather of Bristol dubstep Pinch, joining forces with Athenian techno heavyweight ANFS, stretching all the way to Toxe, the dark electro-pop of Sixth June and the gems of exceptional crate digger Jamie Tiller. FASMA teams up in a showcase with local forward-thinking labels Hypermedium and Lower Parts, in a hardware-heavy night full of synthetic sounds. From their roster alongside DJ Stingray and a pick of local producers, it will present 'hooligan of computer music' EVOL and the new A/V project of N.M.O.'s Rubén Patiño, as Lag Os.
Acting as a platform for showcasing local artists across different genres, FASMA cherry-picks performances such as the live A/V debut of Constantine HADES w/ EFTD, the midnight synth horror of Vercetti Technicolor, the deconstructed dub approach of Jay Glass Dubs, the new project of underground rap master Hatemost and the hip-hop improvisations of Kill Emil, among many others.
Technical workshops, installations and lectures enfold this year's programme in a parallel fashion, expanding ideas beyond the performance space of the concert hall and the dancefloor, demonstrating music culture in its various unfoldings.
Detailed programme of the festival's parallel activities will be announced gradually.
FULL MUSIC PROGRAMME
Akis S [GR]/ Alessandro Cortini [IT] / Alienata b2b Kondaktor [ES] [GR] / Analogue DJs ]GR] /  Anatolian Weapons [GR] / ANFS [GR] / Angelos Kyriou [GR] / be uncensored DJs [GR ] / BMSK [GR] / Breakin Moves [GR] / Constantine HADES w/ EFTD [GR] / Daniele Baldelli [GR] / Dead Gum [GR] /  DimDj [GR] / DJ Stingray [US] / Eomac [OM] / EVOL [ES] / Hydroessa [GR] / Jamie Tiller [UK] / Jay Glass Dubs [GR] / Kill Emil [GR] / Kon001 [GR] / Lag Os [ES] / Lee Adams [UK] / Liegota [GR] / Mr. Statik b2b Runner [GR] / Perc b2b Randomer [UK] / Pinch [UK] / Polygrains [GR] / PRINCE XXIII w/ DWMND [GR] / Sixth June [RS] / Tolouse Low Trax [DE] / Tomash Ghz [CY] /  Τoxe [SE] / Vercetti Technicolor [GR] / Xyn Cabal [GR] / Zebra Katz [US]
FESTIVAL PASSES & TICKETS
Festival passes and tickets available soon via viva.gr and residentadvisor.net
For more information please visit: www.fasmafestival.com/tickets
CONTACT
info[at]fasmafestival[dot]com
Press[at]fasmafestival[dot]com
FASMA 2017 SUPPORTERS
RedBull Music Academy | Resident Advisor | Stray Landings | Athens Voice | This is Athens | Culture Now | All About Festivals | Urban Style Mag | Antivirus | Luben Guide | Debop | Beater | Cannibal Radio | Paranoise Radio | Habeat Record Store |
For more information about the festival and its activities, you can visit the following links:
Website || https://fasmafestival.com/
Facebook || https://www.facebook.com/fasmafestival
Instagram || https://www.instagram.com/fasmafestival/
Soundcloud || https://soundcloud.com/fasma-festival
Twitter || https://twitter.com/fasmafestival
Youtube || https://www.youtube.com/channel/fasmafestival
Resident Advisor || https://www.residentadvisor.net/fasmafestival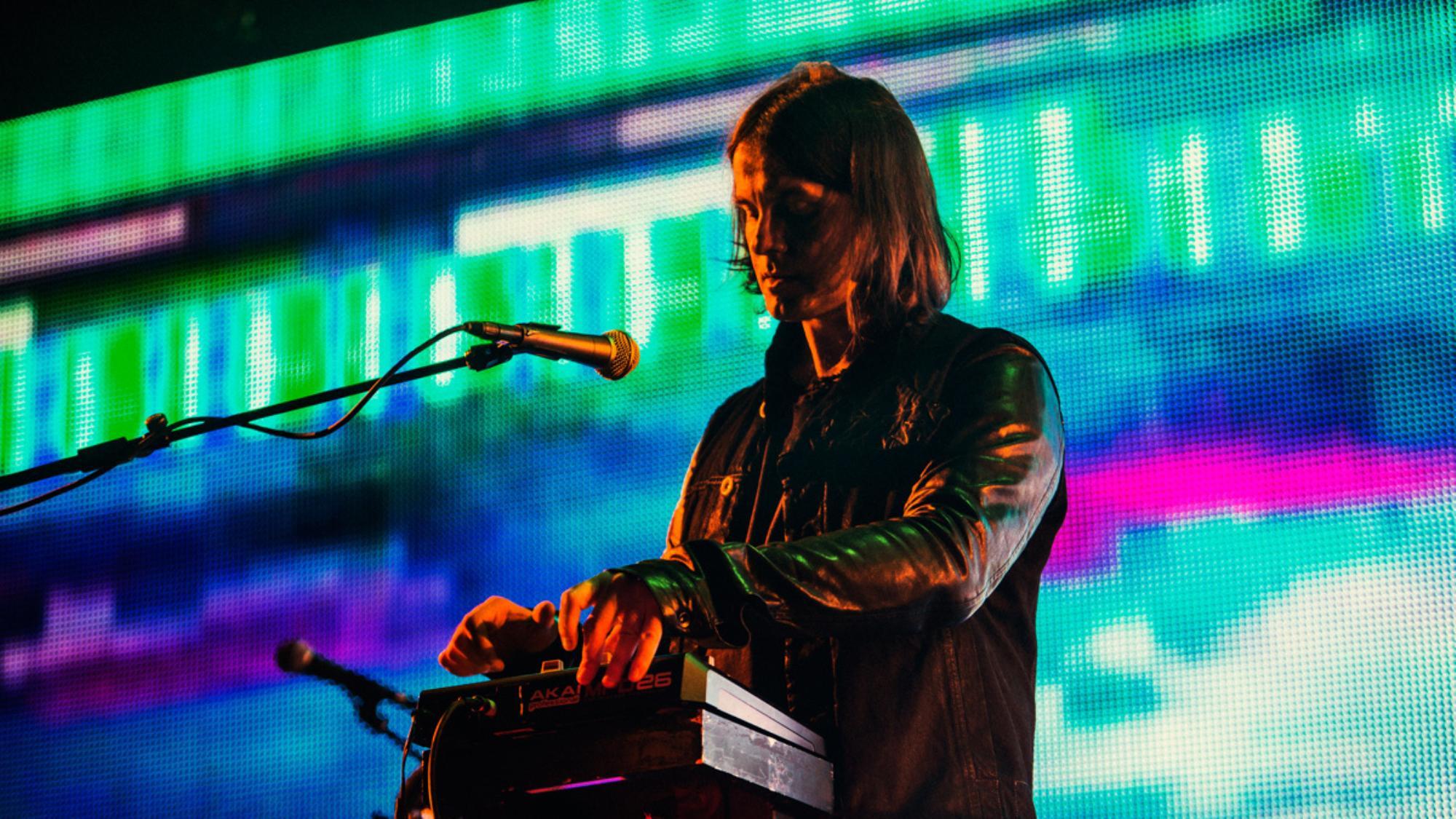 Από τις 4 μέχρι τις 7 Μαΐου 2017 και για τέταρτη συνεχή χρονιά, το FASMA Festival φιλοξενεί 40 διεθνείς και εγχώριους καλλιτέχνες σε έξι χώρους της Αθήνας, έχοντας ως στόχο να γεφυρώσει τη σύγχρονη και καινοτόμα μουσική δημιουργία με τις ηλεκτρονικές τέχνες.
Δημιουργώντας μια νοητή διαδρομή ανάμεσα σε διαφορετικές γειτονιές της πόλης, από το ιστορικό Μικρό Χρηματιστήριο του 19ου αιώνα στο σύγχρονο place-to-be του κέντρου six d.o.g.s. και στη πρόσφατα ανακαινισμένη Δημόσια Αγορά της Κυψέλης, το FASMA παρουσιάζει τις δράσεις του σε αναγνωρισμένους αλλά και αντισυμβατικούς χώρους της αθηναϊκής πολιτιστικής ζωής. Από το διαχρονικό στέκι της techno σκηνής Astron bar και το δυναμικό πολυχώρο Χυτήριο στον ηλιόλουστο κήπο του διατηρητέου κτηρίου του Συλλόγου Ελλήνων Αρχαιολόγων, το πρόγραμμα της φετινής διοργάνωσης ενώνει με πολυσυλλεκτικό τρόπο μέρη με φαινομενικά ετερόκλητες ταυτότητες.
Καλλιτέχνες που καλύπτουν το ευρύ φάσμα της σύγχρονης ηλεκτρονικής μουσικής θα παρουσιαστούν στη πορεία τεσσάρων ημερών. O θρυλικός DJ Stingray των Drexcyia από το Ντιτρόιτ, ο πατέρας της cosmic disco Daniele Baldelli, και o καθηλωτικός Alessandro Cortini των Nine Inch Nails θα μοιραστούν τη σκηνή με το είδωλο της queer rap Zebra Katz και τον αναγνωρισμένο connoisseur Tolouse Low Trax.
Σε μια συνάντηση κορυφής για τους λάτρεις της techno, o Perc σε ένα b2b σετ με τον Randomer, δίπλα στον 'νονό' της Μπρίστολ dubstep Pinch και στον ανερχόμενο Αθηναίο techno παραγωγό ANFS, ενώνουν τις δυνάμεις τους με τον σκληρό ήχο της νεαρής Toxe, το σκοτεινό electro-pop των Sixth June και τις εκλεκτικές μουσικές επιλογές του Jamie Tiller. To FASMA σε μια συνεργασία με δύο από τις πιο καινοτόμες αθηναϊκές δισκογραφικές ετικέτες, Hypermedium και Lower Parts, παρουσιάζουν μια βραδιά γεμάτη αναλογικά μηχανήματα και συνθετικούς ήχους με εγχώριους και διεθνείς καλλιτέχνες από τον κατάλογό τους. Δίπλα στον DJ Stingray εμφανίζονται ο EVOL και o Rubén Patiño (των N.M.O) με το νέο πρότζεκτ του ως Lag Os, φέρνοντας την mind-melting computer music τους στην Αθήνα.
Λειτουργώντας ως πλατφόρμα ανάδειξης ταλαντούχων εγχώριων  καλλιτεχνών, το FASMA παρουσιάζει το οπτικοακουστικό ντεμπούτο του Costantine HADES w/ EFTD, τις κινηματογραφικές synth ατμόσφαιρες του Vercetti Technicolor, την αποδομιστική dub προσέγγιση του Jay Glass Dubs, το νέο πρότζεκτ  του μάστερ της underground rap Hatemost, και τους hip-hop αυτοσχεδιασμούς του Kill Emil, μεταξύ πολλών άλλων.
Τεχνικά εργαστήρια, εγκαταστάσεις και διαλέξεις αγκαλιάζουν με παράλληλο τρόπο το φετινό πρόγραμμα, επεκτείνοντας ιδέες και σκέψεις πέρα ​​από το συναυλιακό χώρο και το dancefloor, αναδεικνύοντας την ηλεκτρονική μουσική κουλτούρα σε όλες τις εκφάνσεις της. Το αναλυτικό πρόγραμμα των παράλληλων δραστηριοτήτων του φεστιβάλ θα ανακοινωθεί σταδιακά.
Μουσικό Πρόγραμμα:
Akis S [GR]/ Alessandro Cortini [IT] / Alienata b2b Kondaktor [ES] [GR] / Analogue DJs ]GR] /  Anatolian Weapons [GR] / ANFS [GR] / Angelos Kyriou [GR] / be uncensored DJs [GR ] / BMSK [GR] / Breakin Moves [GR] / Constantine HADES w/ EFTD [GR] / Daniele Baldelli [GR] / Dead Gum [GR] /  DimDj [GR] / DJ Stingray [US] / Eomac [OM] / EVOL [ES] / Hydroessa [GR] / Jamie Tiller [UK] / Jay Glass Dubs [GR] / Kill Emil [GR] / Kon001 [GR] / Lag Os [ES] / Lee Adams [UK] / Liegota [GR] / Mr. Statik b2b Runner [GR] / Perc b2b Randomer [UK] / Pinch [UK] / Polygrains [GR] / PRINCE XXIII w/ DWMND [GR] / Sixth June [RS] / Tolouse Low Trax [DE] / Tomash Ghz [CY] / Τoxe [SE] / Vercetti Technicolor [GR] / Xyn Cabal [GR] / Zebra Katz [US]
Εισιτήρια:
Τα εισιτήρια θα διατεθούν ηλεκτρονικά μέσω των viva.gr και residentadvisor.net και σε όλα τα φυσικά σημεία προπώλησης του viva.gr
Για περισσότερες πληροφορίες επισκεφθείτε το www.fasmafestival.com/tickets
Επικοινωνία:
info[at]fasmafestival[dot]com
press[at]fasmafestival[dot]com
Με την υποστήριξη των:
RedBull Music Academy | Resident Advisor | Stray Landings | Athens Voice | This is Athens | Culture Now | All About Festivals | Urban Style Mag | Antivirus | Luben Guide | Debop | Beater | Cannibal Radio | Paranoise Radio | Habeat Record Store |
Για περισσότερες πληροφορίες σχετικά με το φεστιβάλ και τις δραστηριότητές του, επισκεφθείτε τους παρακάτω συνδέσμους:
Website || https://fasmafestival.com/
Facebook || https://www.facebook.com/fasmafestival
Instagram || https://www.instagram.com/fasmafestival/
Soundcloud || https://soundcloud.com/fasma-festival
Twitter || https://twitter.com/fasmafestival
Youtube || https://www.youtube.com/channel/fasmafestival
Resident Advisor || https://www.residentadvisor.net/fasmafestival