Amsterdam Dance Event 2018
The heart pulse of Electronic Music beats in Amsterdam
The 23rd edition of ADE takes place from October 17th to the 21st.
Conference program complete
ADE Pro, BeamLab, Beats, Green, MusicTalks, Sound Lab, Tech and University will deliver a diverse lineup of panels covering many aspects of life in the electronic scene.
Following up on news updates about the complete ADE Dance & Brands overview and Nile Rodgers, we are thrilled to announce the completion of the ADE conference program.
ADE Pro will feature Chic's Nile Rodgers in conversation with management legend Merck Mercuriadis. The duo will be discussing the joys and pitfalls of the artist/manager relationship, their ambition for Hipgnosis Songs and much more. Rodgers will also be appearing at ADE MusicTalks later the same day. ADE Pro further features electronic music's wild frontier in How Hardstyle Became One of the Dominant Genres.
Another management presence comes in the form of Polo Molina, manager of The Black Eyed Peas, will.i.am, Afrojack, Tyga, and Snow Tha Product. He will appear at ADE Tech - organized in partnership with Paylogic and in association with Paradiso - to talk about his role as a venture capitalist, his outreach community work and his love of innovation. He will also be appearing as a judge on Companies to Watch. ADE Tech will further feature Laidback Luke, Octave One and Ralph Echemendia - better known across the tech community as The Ethical Hacker. In the panel Digital Realities Keynote - How Safe Are We? he will be taking an in-depth and objective look at the realities of cybersecurity. In other hack-related news, the ADE Hackathon will be present for the third year in a row on ADE Friday and Saturday. A group of one hundred designers, developers and other creative minds will aim at creating an innovative concept for the electronic music and festival industry within only 24 hours.
One of the main themes during Friday's ADE Dance & Brands this year is the power of video and its ability to reach both mainstream and niche audiences. We will be hearing globally renowned video producers about how they leverage the audiovisual power of videos and music, and from interactive platform XITE about how to attract and retain an audience of young music lovers with a branded message.
ADE University will be showcasing young talent, with plenty of hardstyle-related events plus panels and workshops covering the life of labels and label management. The program also features an Asian focus with a diverse lineup of Chinese and Korean speakers, plus the life of DJ agencies, the realities of ghost producing, new technologies, innovation and much more.
ADE Sound Lab features diverse names appearing in Studio XL, some glimpses into how artists work as part of the In The Studio With series, equipment masterclasses, loads of the latest gear, demos, live performances and modular synths. We are also very happy to be able to add ADE BeamLab to the ADE Conference program again, with an evening dedicated to cutting-edge visual technologies and high-end stage design with demo-talks, Q&A's and live performances.
ADE Beats 2018 celebrates beatmakers such as Just Blaze and British producers Nana Rogues and Steel Banglez in an exciting package presented by AKAI Professional, alongside producer London On Da Track and a Q&A with The Jillionaire of Major Lazer. Furthermore, we see Dutch producers Jack $hirak and Yung Felix talk about their international move and ambition, Abe Batshon on his platform BeatStars and much more.
ADE Green will be welcoming the City of Amsterdam for Power Rewired, in which a panel of experts will be revealing how to power events without fossil fuels. Rave for a Revolution! will be looking at music and subculture at their best and plastic is the central theme of discussion at The Future of Plastic - presented by Green Events. ADE Green further features Artists Empowering Their Communities to Create Change where Blond:ish, Dave Clarke and others are present to talk about how can artists build bridges between their audiences, complex sustainability and social issues.
Tickets & more info
ADE conference is the ultimate business and inspiration platform for the global electronic music industry, featuring dedicated programming for music professionals, aspiring DJs/producers and musicians, tech start-ups, brand- and marketing managers and much more.
ADE's Conference is accessible for ADE Conference Pass and ADE Pass holders, which can be bought here. Free access to ADE Sound Lab and BeamLab and other benefits are included with the purchase of the ADE Card, which can be found here.
Tickets: https://www.amsterdam-dance-event.nl
Festival program complete
Have a look what the 2018 day and night program has in store for you.
With the latest addition of Amp Fiddler (US), Bizzey (NL), Carl Craig (US), Fenna Fiction (NL), Juan Atkins (US) and Sam Feldt (NL), the 2018 lineup is complete. At this year's ADE we once again welcome around 2,500 artists in almost 200 venues!
Pictured attached is a selection of the acts playing ADE 2018, all announced artists can be found at a-d-e.nl/artists and a-d-e.nl/program. Log in and connect your social accounts to find out where your favorites are playing or speaking.
ADE by Day
Night program sorted? Explore the ADE by Day program filled with unmissable places and hidden gems. In addition to the numerous festival nighttime events and the extensive conference and partner program, there is a lot more going on during the daytime. Whether you're into art, film, gear and instruments, last-minute pop-up events or looking to get in touch with your favorite artists, the ADE Card* is your ticket to all of this. Not convinced yet? Here's our first shortlist.
*All ADE Card advantages are included in the ADE Pass
Tickets & Passes
Browse the program to find single tickets for the ADE festival events. Looking to visit multiple events in the day and night program? Get the ADE Pass, available here. If you're travelling from abroad with KLM you will receive a sharp discount on your Pass, or the 2018 ADE x KLM Pack.
Tickets: https://www.amsterdam-dance-event.nl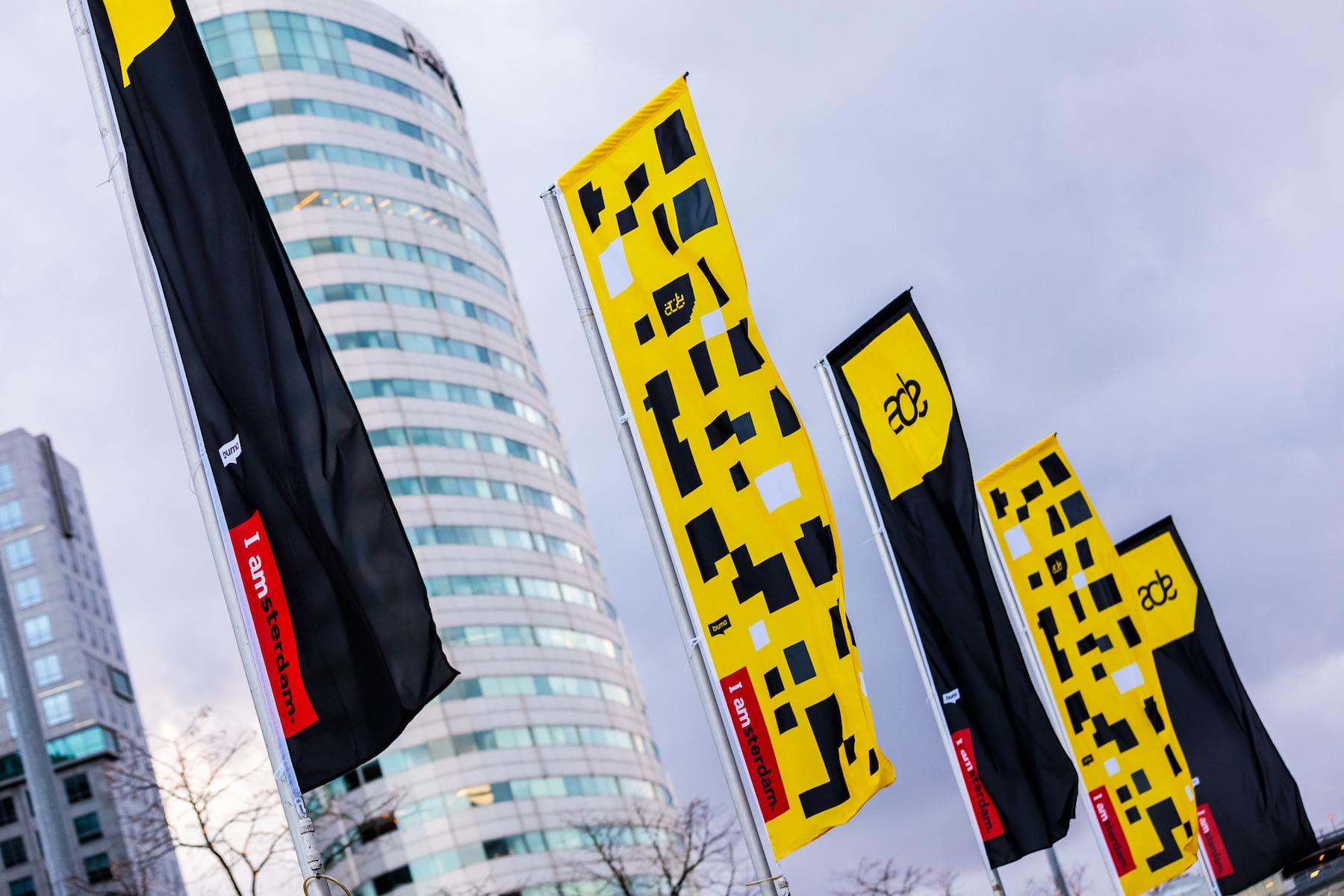 ,